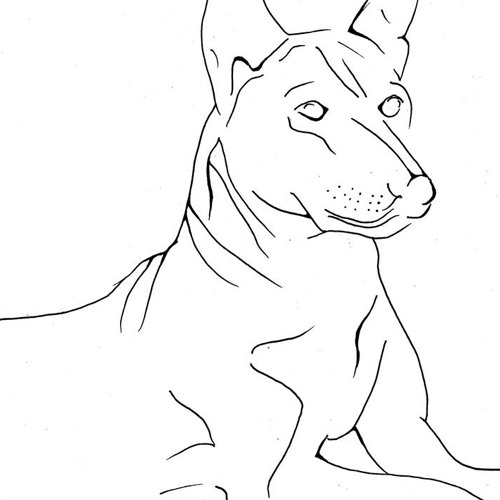 This music is candy for your ears. Glitchy happiness, upbeat downtempo – it's bass-y but also really delightful. And the beats! Starting off with a marching band drum beat, then slowly switching into this amazing sounding clacking beat that's so mesmerising. The word that I keep wanting to use to describe this song is "pretty" however I feel like that sounds inappropriate? But damn, it's pretty!
A basenji is actually a central African hunting dog which explains the somewhat random yet oddly melodic barking throughout the song. It's reminiscent of Cashmere Cat (we reviewed Cashmere Cat's live show here)! In fact, Cashmere Cat himself sent praise to Basenji in this very adorable email. Basenji has only two other songs out right now, one called "Tribute to the Cat" which references Cashmere Cat and another called "Speak with the Dofflin" which is dedicated to Cosmo's Midnight. If you're into this kind of music, both are worth checking out.
Although Basenji is a super new music project that's been kicking around for only a few months, the guy behind the music, Sebastian Muecke, has also been part of a duo called Pablo J and the Lobsterettes with fellow producer Wave Racer. Wave Racer has also been rocking the electronic scene in Australia recently with a load of great remixes and productions coming out.
THE BREAKDOWN:
Hometown: Sydney, Australia.
Sounds like: Cashmere Cat's canine equivalent.
Say What? Because he's so new to the scene, all we can offer you here is the fact that he likes "eating almonds and riding my bike".