art felicis is back from summer holidays! We're incredibly keen to get into a new year of music in 2014 but first we gotta look back on the year that was.
Australia Day is one of my favourite holidays and not just because of the very pleasing amount of BBQing and drinking that goes on, but because of a little thing called the Triple J's Hottest 100. Bring on the annual tedious shortlist narrowing. Having just recently narrowed mine from 60-something songs to the measly 10, I feel your pain.
See below for some of our personal faves from 2013, including what we think will do well and what we want to do well.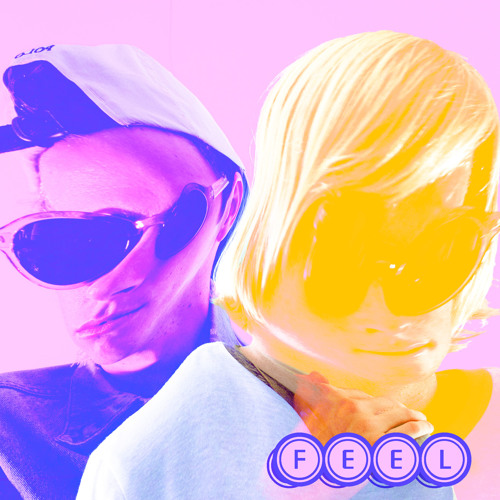 The Kite String Tangle – Given The Chance
We reviewed this song when it first came out here. There's just something about it that gets me every time. The soothing vocals, the beautiful keyboard, the hopeless romantic lyrics. Cannot get enough. This is my number 1 pick and I hope it gets a deserving spot on the countdown.
Bleeding Knees Club – Feel
This one is perhaps a little left of centre and it may not even make an appearance, but I want to share it because it reminds me so much of my early teenage angst-y self that wouldn't stop listening to pop-punk-garage-rock music. Though it hasn't completely reawakened my old music tastes, it's such a fun song that encompasses the best elements of that mid-2000s emo phase.
Dillon Francis – Without You ft. Totally Enormous Extinct Dinosaurs
To me this song is pretty much all about that fantastic drop. It's one of best, most clean drops I've ever heard. Totally Enormous Extinct Dinosaurs seemingly can do no wrong. I predict you'll hear it in the earlier half of the countdown.
Daft Punk – Get Lucky
This is surely a top 10 candidate. When I first heard it, I wasn't particularly impressed, especially after all the hype surrounding Random Access Memories. However, I've since developed a personal love for it. It's Daft Punk at their most simple best and they've proven it through creating this massive crossover hit. I think this song will resonate with a lot of people as one of the sounds that defined 2013.
Disclosure – You & Me (Flume Remix)
There are so many songs to choose from Disclosure's album Settle, from "When a Fire Starts to Burn", "F for You", and "White Noise" (if you don't remember the album, we reviewed it here). Although I wasn't sure how I felt about this remix when I first heard it, I've since fallen pretty hard for it. A combination of two of my favourite acts of the year – what more could I ask for?
Wave Racer – Rock U Tonite
Probably not the top contender for the top 10, but still one of my favourite songs for 2013. Wave Racer was one of my picks for acts to watch out for in 2014, and that was largely due to this song. The glitchy-pop tunes of this song mean I just can't get enough it.
Flight Facilities – Stand Still (feat. Micky Green)
Released relatively late in the year, this song sounds like happy summer days (we reviewed this one too). This song has been receiving decent airplay since its release, so I expect it to do fairly well in the Hottest 100.
Yeah Yeah Yeahs – Sacrilege
I don't recall hearing this on the radio all that often, so I'm not sure how well this will fair in the Hottest 100. "Sacrilege" was the first single released from the Yeah Yeah Yeah's latest album Mosquito, released in the earlier half of the year. But I think this is one damn catchy song, and who doesn't love a bit of gospel choir?
Haim – If I Could Change Your Mind
The release of Haim's debut album, Days Are Gone, in September last year, landed the band nine nominations in the Hottest 100 and a review from us here. Though "The Wire", Haim's most commercially successful single, is likely to earn a high place on the list, "If I Could Change Your Mind" with its 80s pop chords and Danielle's effortless vocals, is my top pick from this fresh trio.
Lily Allen – Hard Out Here
Singles released in the latter half of the year tend to rank high in the Hottest 100, as its constant airplay remains fresh in voters' minds. "Hard Out Here" was released mid-November and is a strong and satirical feminist anthem from the very cheeky and witty Lily Allen, and we reviewed her here. Welcome back!
Lorde – Buzzcut Season
Though "Royals" and "Tennis Court" are the obvious choices for the Top 10, "Buzzcut Season" is my favourite from Lorde's debut album, Pure Heroine. Fusing tropical music with a melancholy piano melody, Lorde's lyrics about escapism and ignorance is both haunting and beautiful.
The Preatures – Is This How You Feel?
This rock and roll band from Sydney channel Stevie Nicks with their psychedelic and energetic single, "Is This How You Feel?". With a nod to 70s power pop, Isabella "Izzi" Manfredi's soulful vocals and Jack Mofitt's lead guitar makes for a highly addictive retro track.
Haim – The Wire
This anthemic hit has all the credentials to see it fly up into the top 10: the foot bopping beat, catchy tune, and bad-ass-yet-sweet vocals. The harmonies in the final chorus are angelic, orgasmic even. I have high hopes for this one, and I'm sure we'll also be hearing a few other Haim tunes come Australia Day.
Naughty Boy– La La La ft. Sam Smith
Naughty Boy may just be the only artist in the world funded to fame by a Deal or No Deal win, and his sound is equally as unique as his musically beginnings. This feel good track is sure to make an appearance on this year's countdown.
Bastille – Pompeii
This one was a huge contender from 2013, and saw Bastille break out from covers to their own new stuff. Its catchy uplifting chorus has melted our hearts throughout the year. The fact that it was released quite early in the year may hinder its chances, but having been a long-term Bastille fan, I'm hoping the voters of the world haven't forgotten about this little gem just yet.
Lorde – Royals
It'll be no surprise when the latter half of the countdown is crammed full of Lorde, as 2013 really has been her year. This song, along with Tennis Court, really needs no further explanation. Check out our full review of Pure Heroine here.