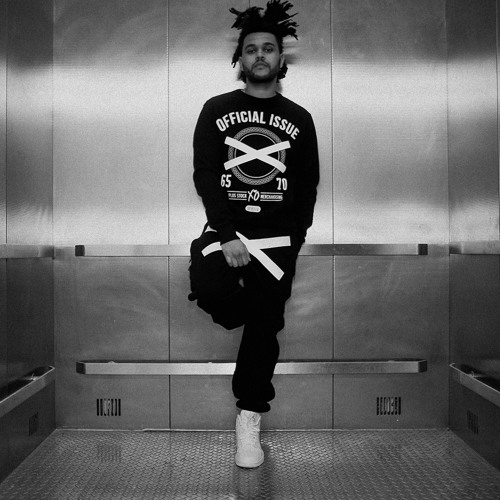 Since the release of Beyoncé's self-titled visual album in December, every singer/rapper/producer and their mother has been remixing the insanely successful song "Drunk In Love", including James Blake, Diplo, Future, Detail, Angel Haze, T.I., and more recently, Kanye West, with his Western-psychedelic inspired video.
This remix comfortably trumps them all. Canadian artist and producer The Weeknd, has just dropped his take on the sexually charged track. With gritty lyrics and smooth vocals, his cover holds on to the hook from the original, but mixes up the rest with less romantic verses about hard drugs and fucking models.
The Weeknd is known as a bit of an enigmatic character in the industry, shying away from interviews and cameras.
"In the beginning, I was insecure. I hated how I looked in pictures. I just fucking hated this shit, like, crop me out of this picture right now. I was very camera shy. People like hot girls, so I put my music to hot girls and it just became a trend. The whole "enigmatic artist" thing. I just ran with it. No one could find pictures of me. It reminded me of some villain shit," he confessed in an über exclusive Complex interview.
Abel Tesfaye, the talent behind The Weeknd, is probably one of the most underrated artists in the industry. Part of the emerging contemporary R&B scene, his music seems to effortlessly combine vulgar lyrics about sex, drugs and partying, with elegant vocals and a downtempo melody.
A seriously steamy and drug-addled remix. Have a listen below.
THE BREAKDOWN:
Hometown: Scarborough, Ontario, Canada.
Latest album: Kiss Land, released 10 September 2013.
Sounds like: Drake, Miguel, and Frank Ocean.
Say what? Though Tesfaye was born in Canada, his first language is Amharic, a Semitic language spoken in Ethiopia. "Had no dad and mom was working 24/7 so my grandma raised me until I was like 5. No English." he stated in a Reddit AMA.
Ciao ciao, Arianna