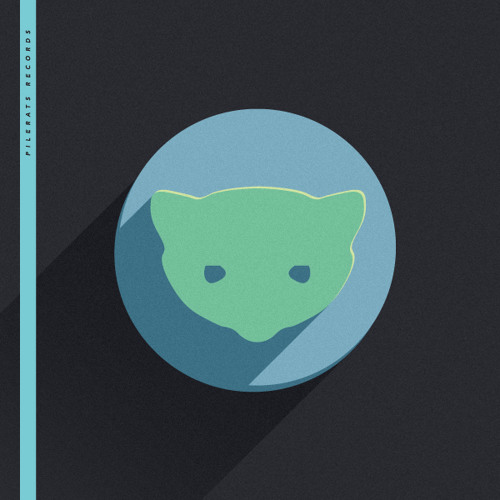 Sable's latest EP, Feels So Good, is a roller coaster ride of jersey trap beats, high-pitched vocals, and glittery synth. Dropped just over a week ago, this 5-track EP is the second release from the Perth-born artist, and a more energetic and sugary shift away from his debut EP, Hypercolour, released in December last year.
The four new tracks from the EP each bring something a little bit different to the fore. "Foolin'" is in the same family as the title track, with a disco-meets-Donkey Kong vibe, akin to Wave Racer, and "Heights" pares it back with a billowing melody that builds up glockenspiel thwacks and claps. "Want U Girl" is more of a bump n' grind house tune with soulful vocals, and "Mana Pool" slows things down with a slightly sensual Space Invaders feel.
And just when you thought Space Invaders couldn't be sensual.
The EP finishes off with the title track "Feels So Good", which has been making serious airwaves on Triple J for the past few months. Its squeaky chipmunk vocals and upbeat tempo makes for an ultra-danceable summer song and is a clear crowd favourite.
John Dewhurst, the talent behind Sable, produced "Feels So Good" as he was wrapping up his university degree at the end of 2013. "I was just trying to make something that's that end of year summer feeling, which is what I was vibe-ing on at the time," he stated in an interview with his label, Pilerats Records.
The full EP is available for download on iTunes, or you can stream the five tracks on his Soundcloud for free below. If you weren't lucky enough to catch Sable perform live for Nina Las Vegas Presents Adelaide and Perth last weekend, you can catch him broadcast live on 10 March for Boiler Room Australia, an exclusive and underground music gig.
THE BREAKDOWN:
Hometown: Perth, WA, Australia.
Latest EP: Feels So Good, released 21 February 2014.
Sounds like: Wave Racer, Cashmere Cat and Daft Punk.
Say what? Sable is a selfie enabler. "I like to think it's because they're proud of what they've got going on. You go, selfie people. And hey, if you've got it, flaunt it" he said, in an Acclaim Mag interview.
Ciao ciao, Arianna