Double J

triple j took Dig Music under its wing recently and this week has relaunched the radio station with a brand new image and name – Double J. This new radio station is geared towards people who have perhaps grown out of the triple j demographic but still seek that same music goodness. And guess who's coming along for the ride? Presenter and generally all-round awesome chick Myf Warhurt will be hosting a show 11am – 3pm weekdays.
Chris Scaddan, triple j Manager, stated, "We have wanted to build a station like this for a number of years and now, with your help, we are really proud to deliver Double J. While it won't be a throwback to the music of the original Double J, it will be a station that takes the best elements of triple j's past – a name, a presenter and the incredible archives, thrown headlong into the future with the best new sounds around. It means even more airplay for Australian music and more of the values and ethos that make triple j so celebrated around the world."
Musician Anonymity
As we discussed in previous post about mysterious producer ZHU, musicians keeping a low profile is all the rage these days. We alluded to Golden Features revealing his identity in this past week. He is, in fact, not an already established producer, but a regular 23-year old guy out of Sydney named Tom Stell.
In his coming out interview with Thump, he chats about why his chose to be anonymous, "I don't want people to be hung up on the anonymity thing because, in my mind, it's not important. It's the music, the artwork and the message that's being sent through that are the most important. When you get stuck on the whole "Who is it?", guessing game type of thing, it's just a side-show that detracts from everything else." It's all about the music, man. 
Whono's Fallseries
One of art felicis' favourite fellow music bloggers Whono's wrapped up his Fallseries Mixtape this week after a monstrous 3 weeks of back-to-back daily mixtapes from a bunch of up-and-coming producers/DJs (including one from us!). Check out every single mixtape on his Soundcloud.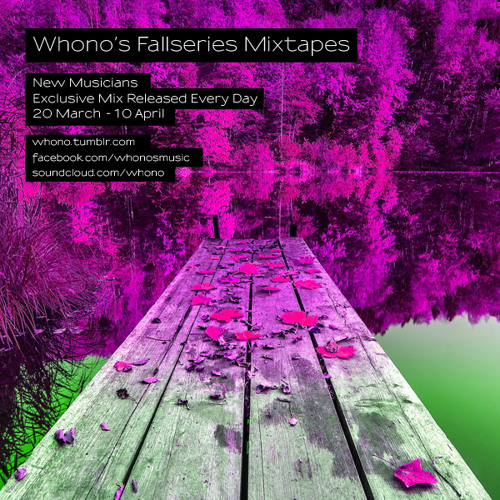 Upcoming Australian Mini-Festivals
As the cold weather kicks in, so do indoor boutique festivals. Here are some upcoming ones that we think look pretty sick:
Wonderland Warehouse Project – DJ Alison Wonderland is holding secret location warehouse parties in Melbourne, Perth, Brisbane, Sydney and the Gold Coast throughout May. She's bringing Young Franco and Wave Racer with her and the tour is completely sold out.
HARDstraylia – HARD, Totem Onelove and inthemix are bringing Clockwork, Destructo, Oliver and Motez to Melbourne, Sydney, Adelaide and Fremantle throughout the end of April. LA-based HARD is known for events like Holy Ship and HARD Summer.
HOLEANDCORNER – A new indoor boutique festival run by Illusive and Funf Touring with a lineup of Hot Chip, Matthew Dear, Henry Saiz, Guy J, Cosmin TRG and Xosar. It's landing in Melbourne on the 6th of June and Sydney on the 7th of June.