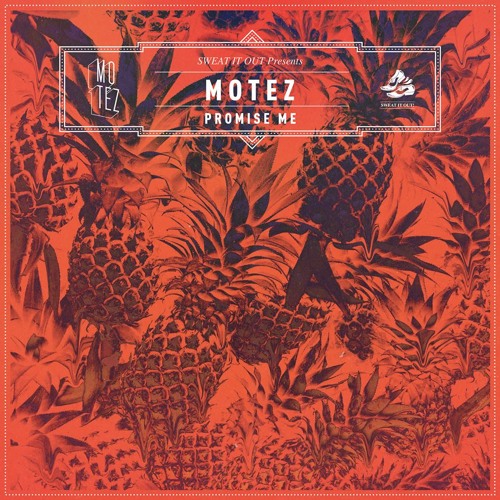 April has been a good month for the art felicis team! Easter egg hunts in the country, a few epic rounds of Kings followed by hangover-city, seeing Young Maverick at The Toff in Town for the release of their EP, Holiday Popular… and the release of Motez's highly anticipated EP, Promise Me. Nice segue!
But seriously. If you haven't heard of Motez Obaidi, jump onto his Soundcloud pronto! The Baghdad-born/Adelaide-residing producer is a bit of a genre bender, drawing influence from house, soul, garage, funk and 90s hip-hop.
"Usually with remixes, I ask for vocals on their own, and no other elements on the track because I want to challenge myself in a way that I could form a whole new track around vocals. A remix is like taking an extreme with me," Motez said, in an interview with Earmilk, earlier this year.
His style has certainly been an evolution. Though he started out producing trance and electronic tracks when he was 16, he is known in the industry for his transformative remixes of commercial and local artists, including Frank Ocean, Justin Timberlake, Elizabeth Rose, Sage The Gemini, Tyler Touché and Willow Beats.
Promise Me, however, is a 2-track EP with original songs. Featuring "Promise Me" and "Bodyrock", his tracks maintain Motez's signature deep house sound, with a dirty groove, and a bit more shimmer than his previous work. Seriously sexy! We can definitely expect to hear these originals making the rounds in 'da club' circuit!
You can purchase his EP on Beatport or stream below for freesies. It's a goodie!
THE BREAKDOWN:
Hometown: Baghdad, Iraq, and Adelaide, Australia.
Latest EP: Promise Me EP, released 4 April, 2014.
Sounds like: Disclosure, Flume, and Friend Within.
Say what? Motez's family has always been very academic-focused, however it was his loving and supportive mum who convinced him to put his studies on hold and pursue music seriously. Ca-ute!
Ciao ciao, Arianna